About Us
Student Experience Consultancy is comprised of sector experts with experience throughout the student journey and beyond. We partner with Higher Education providers in the UK and abroad to help our clients enhance and improve their student experience at all levels, because we believe that every institution is capable of great success.
The Student Experience Consultancy is designed to support all educational institutions and commercial organisations who have a need to understand students deeper. We offer a bespoke service across a variety areas within education, all related to building a stronger student experience and providing organisations with sustainable solutions for ongoing success and with a view to creating lasting positive partnerships with their customers.  
Student Comes First.
Our sole motivation is to create a better student experience for every student our work will impact. We will never compromise on that. 
 Integrity and Transparency.
We are proud to represent our organisation and yours. We will work with you in an upfront and professional manner always. 
Committed to Excellence
We are committed to delivering everything we promise (and a tiny bit more). Your success is our success and we work hard to ensure that happens.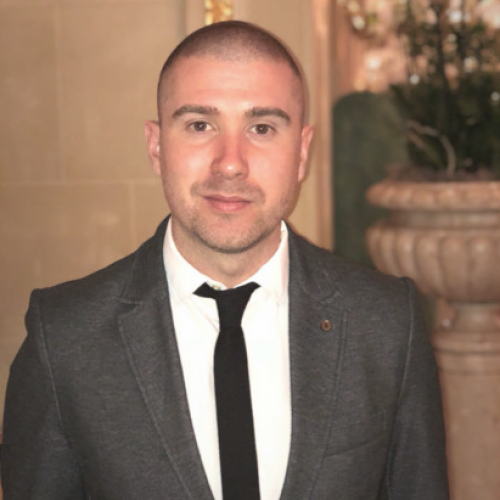 Dan Green
FOUNDER AND STUDENT EXPERIENCE SPECIALIST
I've been working in Higher Education for 17 years specialising in student experience, student engagement and the global student culture. Working with some of the world's leading educational institutions, I have built up an advanced understanding of what it takes to create the perfect environment to promote and implement a successful student experience. I specialise in helping institutions improve their core key performance indicators, such as NSS by creating a sustainable foundation to build upon year on year. Training staff, supporting student networks and improving and growing student engagement are some of the methods I use. I'm passionate about ensuring that every single student gets the experience they deserve and I'm extremely passionate about working with institutions that believe in putting their students at the heart of their success. When creating this consultancy it was my desire to bring sector experts from all over who share the same philosophy in regard to creating an outstanding student experience, it's something I believe we've done and we look forward to supporting many more institutions in the future.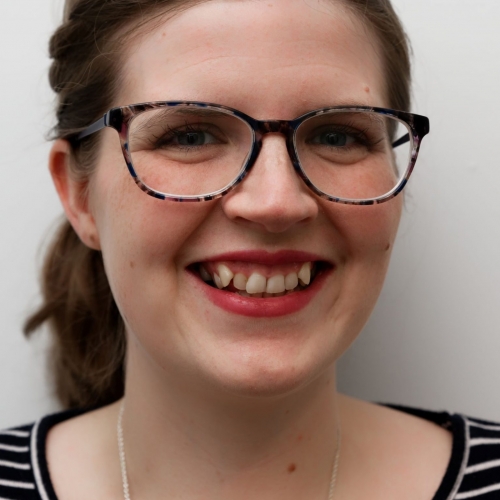 Abigail Waymont
Student Experience Consultant / Data and Student Record Specialist
I have worked in UK Higher Education since 2012: in professional services, on the front line, and as a process improvement manager working with teams on a one-to-one basis. This experience has given me a broad understanding of the university sector as a whole, whilst also equipping me with the in-depth, specialist skills required to deliver improvement projects of the highest quality. My core interest is in student data, and I have a deep understanding of underlying student populations and how national statistics are interpreted by sources such as league tables and the Office for Students (e.g. TEF). I have worked with large Russell Group and small private institutions, and I look forward to working with you to get the best out of your provision.
Dr Jennie Dayes
Wellbeing and Mental Health Advisor
Working at Student Experience Consultancy allows me to express my passion for promoting wellbeing, resilience and mental health. I have eight years' experience in psychological therapy and a wide knowledge of therapeutic models and their implementation. I have developed and facilitated training programs for professionals (e.g., health and care professionals, counsellors), students, and the general public. Here I specialise in creative training techniques where individuals are invited to learn through personal engagement and reflection. Much of my work is multi-disciplinary which allows issues to be tackled from multiple perspectives, creating innovative and interesting solutions. I have three years' experience in the university sector, one year in the role of mental health adviser working to support students through their academic journey. My particular areas of interest are common mental health difficulties (such as anxiety, depression, panic attacks) and bereavement/grief. I can offer bespoke training and workshops (e.g., effective listening skills, managing bereavement and grief, managing stress and anxiety, building resilience), 1:1 mentoring and supervision, and talks and presentations (e.g., how to promote mental health in university students).
Things I could offer as a service:
– Training and workshops
– 1:1 Mentoring and supervision
– Talks/presentations
Nathan Ghann
Student Success Practitioner
Nathan Ghann is a Student Success practitioner who has worked with a range of Higher Education institutions in the areas of retention and attainment for the past nine years. He specializes in working with post-traditional students from widening participation backgrounds such as mature students, commuting students and students from BAME backgrounds. In addition, Nathan who is a fellow of the Higher Education Academy has delivered Inclusive curriculum training sessions to over 500 academic and professional staff members, which has seen tangible outcomes in helping staff move from inaction to taking informed action in their area of practice in addressing the attainment gap. His interventions designed to reduce non-continuation has seen up to an 27% increase in retention compared to that of a randomized control group for post traditional learners.